Wondering how to learn Chinese? Whether you're studying Chinese to speak more easily with your family, bolster classroom instruction, or travel more freely in China, you're in luck: There's a huge variety of video programs to choose from, at all ability levels. These are our favorites.
1. Everyday Chinese
Everyday Chinese — a comprehensive offering from YouTube with nearly 400,00 subscribers — has something for literally everyone, including beginner-friendly content like how to say "hello" in Chinese and Learn Chinese Pinyin Tones in 10 Minutes. More in-depth videos like the one above are shared in slow, clear Mandarin, allowing listeners to better understand what they're hearing. Advanced videos share insight into cultural phenomena, like the story of Bruce Lee.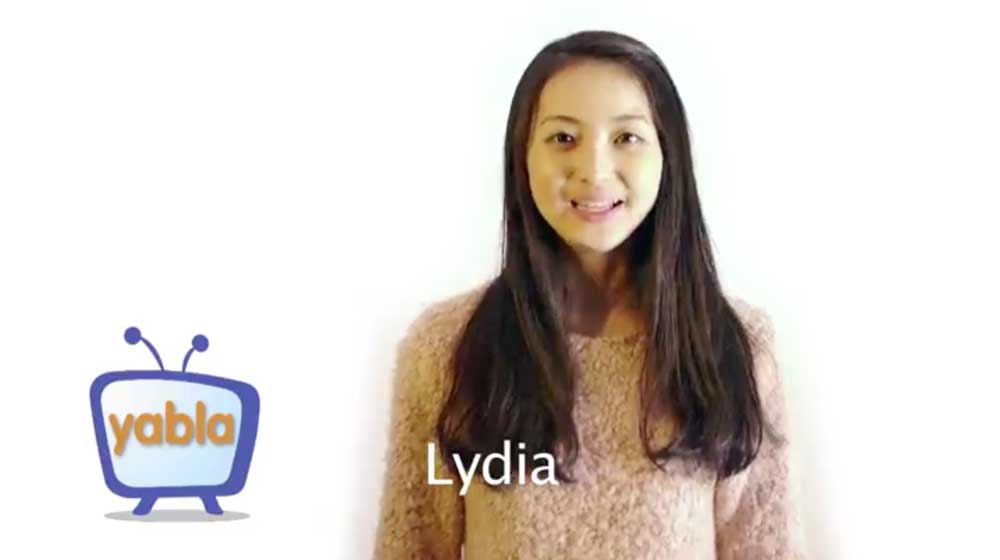 If you're looking for more engaged instruction as you learn Chinese with videos, you want to give Yabla a try. Yabla shares a huge library of videos featuring 100% native speakers at a wide range of complexity levels, from beginner to advanced — and then quizzes you on your comprehension, using fun games. The videos are entertaining and authentic, covering interesting subjects across China.
Yabla provides all the tools you need to progress in your language fluency: When you come across an unfamiliar word, you can easily add it to a private flashcard list; as you study your flashcards, you'll make use of an advanced Spaced Repetition System, meaning that you'll see each word just as you're about to forget it. Click here to test your skills with the sample games in the video above for free.
3. Chinese for Us
You can literally start at the beginning with Chinese for Us with a video like Numbers in Chinese 1-10, 1-20 and 1-100 or How Old Are You in Chinese, progressing up to more complicated videos like the provocative The Husband Came Back from the Supermarket and A Handsome Boy (both for intermediate learners). Most videos are classified into their appropriate HSK level and are integrated with lessons and practice materials available on the channel's website (paid).
4. Happy Chinese
Happy Chinese tells the story of "The Guest from Afar" — a.k.a. Susan, who looks just slightly overwhelmed as she meets her host family in Beijing for the first time. Follow the easy-to-grasp storylines over time, and even beginners will find that their skills improve as Susan settles in at her new home … and becomes entangled in new and ever-more complicated adventures.
5. Verbling
Verbling isn't exactly a video series, but it is a video platform designed for one-on-one tutorial with Chinese tutors, from China and around the world. All teachers include a video introduction with their profile, so you can get a preview of their vibe and teaching style before committing yourself to a class. Tutors set their own hourly rates, so the fees will vary, depending on where they live and their level of expertise.
6. Chinese Class 101
Chinese Class 101 offers a portion of its video library for free on YouTube, with playlists for beginners like Chinese Reading for Beginners and Chinese Holiday Words. Higher-quality videos are available with a subscription on their website, along with word lists, flashcards, and slideshows to test your knowledge.
7. Chinese Language Institute
Similar to Verbling, CLI is more than a YouTube video series — it's a language-learning institution, offering one-on-one online instruction as well as IRL immersion seminars in China. Check out their beginner-level videos online for a sense of their teaching philosophy and style.
Finally, a bonus video from CLI: "Chinese Tongue Twisters Are Crazy." (Spoiler: they are.)
Want to quickly improve your Chinese language skills? Try Yabla stress-free for 15 days.