Looking to learn French online? You might have tried the usual suspects: websites promising fluency in dozens of languages but not delivering in-depth French instruction. These five tools below promise better results with minimal costs.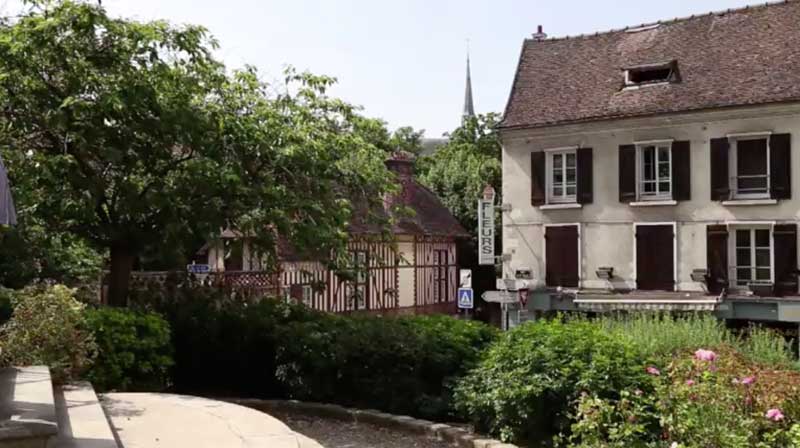 Learn French Online: Yabla
Yabla is an excellent tool for learning French online fast (and you can try it now free for 15 days!) You'll watch fun, informative videos — and there's something for everyone, whether you'd rather take a tour of the Eiffel Tower, see the French village of Montmorency (above), or listen to a music video featuring the Rwanda-raised singer Corneille.
Yabla offers a variety of tools — including vocabulary review, multiple choice comprehension questions, and advanced tools like Scribe and Speak, which will challenge your speaking and oral comprehension abilities better than anything outside of an IRL trip to Paris. (Find out here why Speak can improve your spoken French level so fast.) If you want to improve your skills while engaging with authentic French content, this is for you.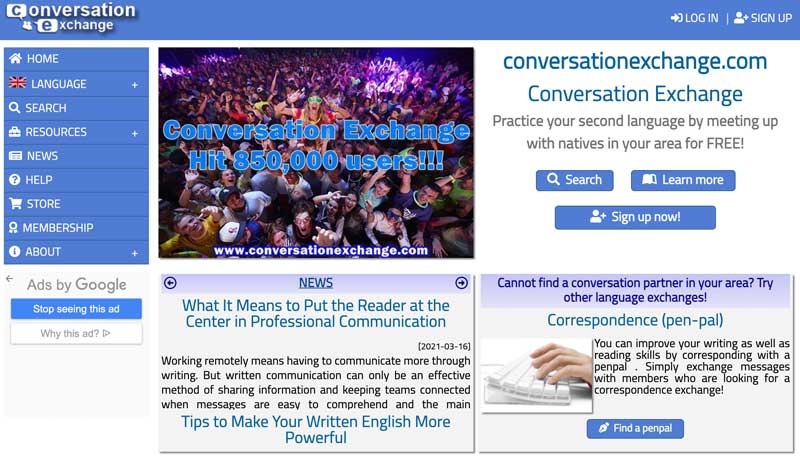 Learn French Online: Conversation Exchange
Conversation Exchange is like non-romantic Tinder. The website looks a little rickety, but it works just fine: You'll set up a profile, describe your language needs and ability, and then reach out to potential language-exchange partners. (People can also reach out to you — you'll come up in their search results more often if you log in frequently and exchange messages with other users.)
Conversation Exchange isn't moderated, so you'll need to use the same common sense and privacy protections you would meeting any new person — you can use Conversation Exchange to arrange meetings both in person and online. It's free, though, and it can be a great way to meet people once you get to a francophone country, or from the comfort of your living room if you opt to meet online.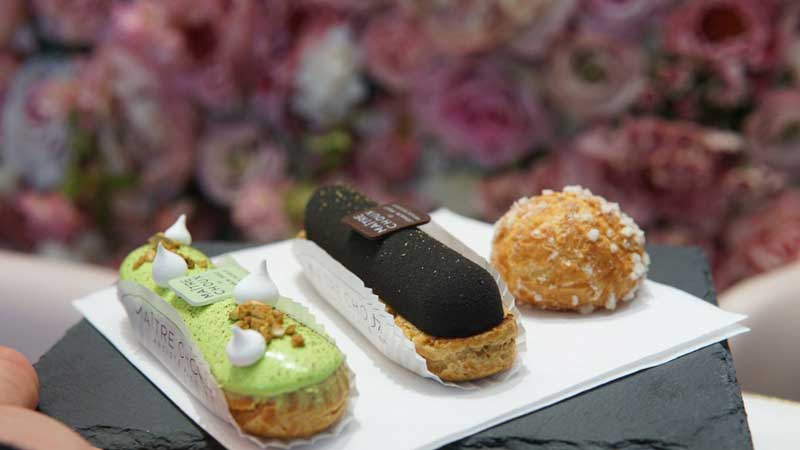 Alliance Française
Usually when people think of the Alliance Française, they think of the big cultural institutions in major cities like New York, London, and Washington D.C. In fact, there are over 800 Alliance Française chapters around the world. Australia has 31 chapters, while the U.K. has 11. There are 100+ chapters in the U.S., in 45 states — from Central Iowa to the Alliance Française du Maine in Yarmouth. Find one near you here.
While most chapters hold in-person events — like Tour de France watch parties and French movie discussions — many of those are now also being offered online. Want to take a French baking class? Or join an intermediate-level French book club? It's easy, and often free or very inexpensive.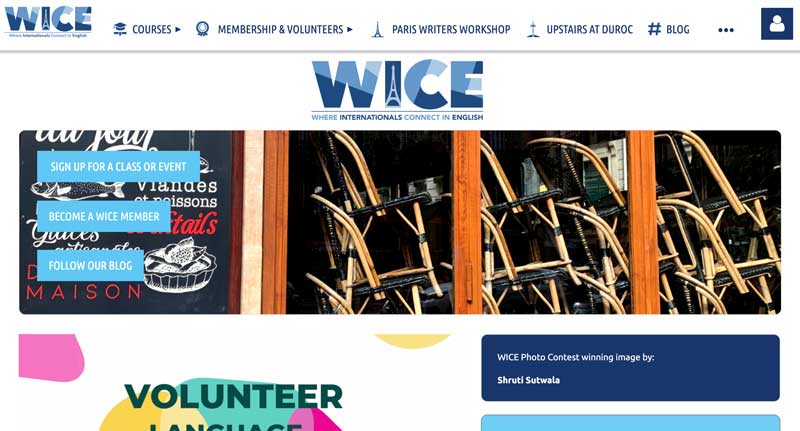 Learn French Online: WICE
WICE is the sort of organization that many anglophones end up joining once they're settled in Paris. Short for Where Internationals Connect in English, WICE offers language lessons as well as online French experiences that can be difficult to otherwise access, like a history of French fashion or a tour of Paris's sumptuous private mansions. It also offers excellent writing classes, in English, that draw largely from the anglophone community in Paris. While those won't help you improve your French, they will introduce you to a welcoming, creative community writing in the tradition of Paris-based expatriates of the past like Ernest Hemingway and Gertrude Stein.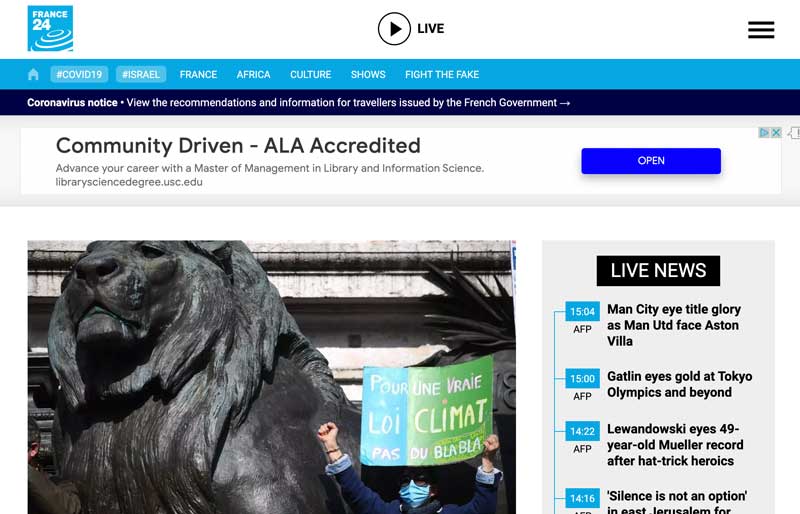 France 24
You probably already know about Radio France International's easy-French newscast. The next step is translated media. French news organization French 24, for example, publishes in French, Spanish, English, and Arab — meaning that you can read an article in French, and then test your comprehension with the full English translation.
There's plenty of interesting subject matter — like this story, part of their coverage of the bicentennial of the death of Napoleon Bonaparte. Published in English and French, it covers Napoleon's relationship with "son éternel rival britannique." It's a great way to testing your reading comprehension while staying up to date on the news that matters in France.