When traveling in Italy, like it or not, weather conditions will be a concern. We like to imagine Italy being sunny and beautiful all the time, but purtroppo (unfortunately), especially these days, the weather can be capriccioso (mischievous) and unpredictable. As a result, knowing how to talk about the weather like an Italian can be not only useful for obtaining information, but it provides a great topic for small talk.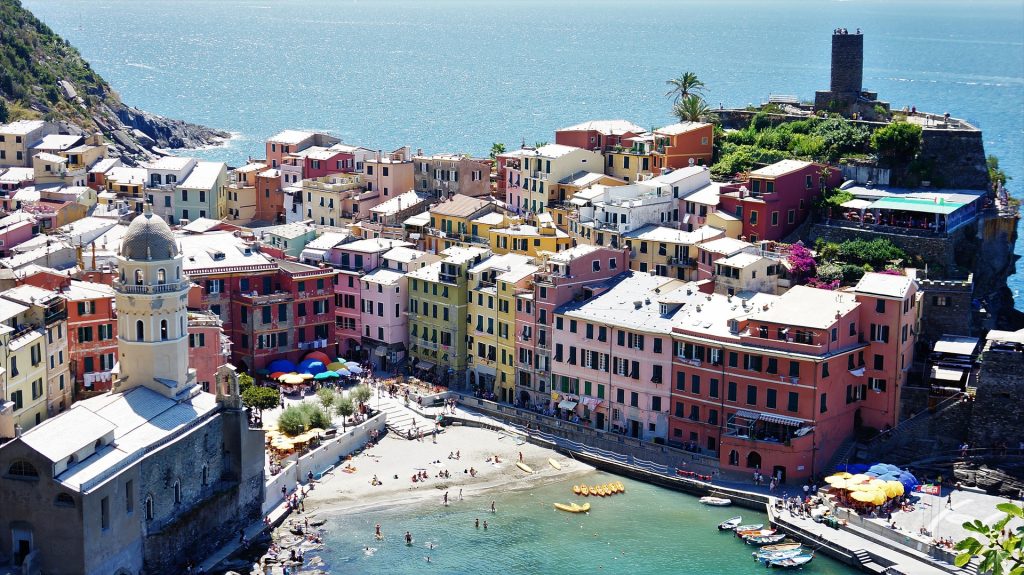 General weather talk: Che tempo fa?
In Italian, the verb of choice when talking about the weather is fare (to make). Che tempo fa? What's the weather doing? What's the weather like? Remember that tempo means both "time" and "weather!" If you want to talk about today's weather, then just add oggi (today):
Che tempo fa oggi? (What's the weather like today?)
Che tempo farà domani? (What's the weather forecast for tomorrow?)
Quick answers to the question che tempo fa?
Tip: In English we use adjectives such as : sunny, rainy, muggy, and foggy, but in Italian, in many cases, it's common to use noun forms, rather than adjectives, as you will see.
Fa freddo! (It's cold!) Note that we use the verb fare (to make) here, not essere (to be).
Fa caldo! (It's hot!)
Piove. (It's raining.) Italians also use the present progressive tense as we do in English, (sta piovendo) but not necessarily!
Nevica. (It's snowing.)
C'è il sole. (It's sunny.)
È coperto. (It's cloudy, the skies are grey.)
È nuvoloso. (It's cloudy.)
C'è la nebbia.(It's foggy.)
C'è l'afa. (It's muggy).
How to talk about rain in Italian:
La pioggia (the rain) can be an annoyance, but with the right accessories, we can manage. The verb form looks a little different: piovere (to rain). In English we use the present progressive: it's raining, but in Italian, it's fine to use the present simple: piove. Literally, this could translate as "it rains." Nonetheless, in certain situations, Italians might also say sta piovendo (it's raining).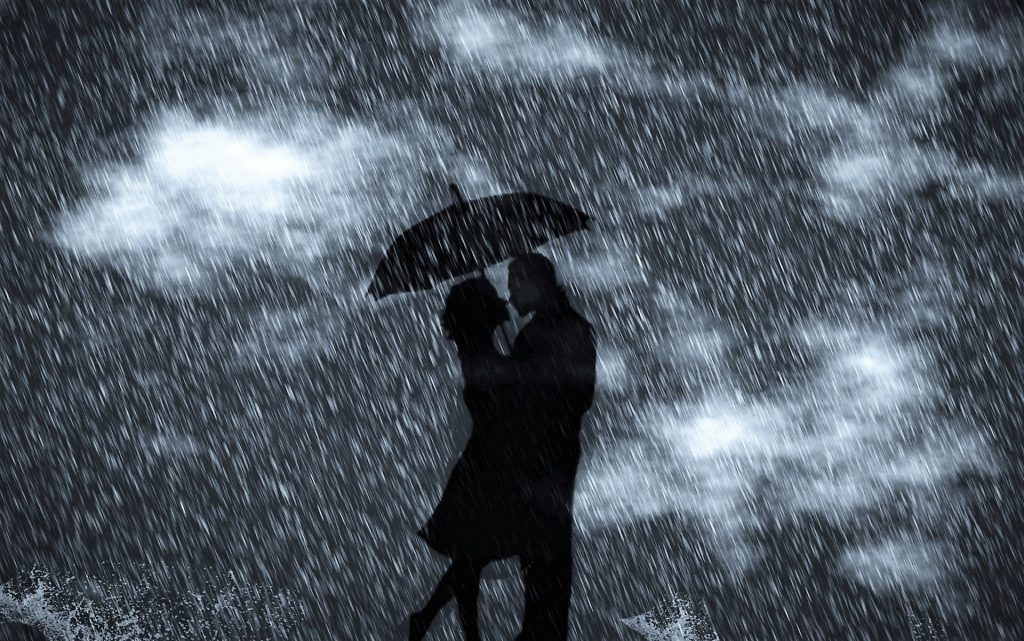 The main accessory you will need for la pioggia (the rain) is un ombrello. The word is similar to English, but starts and ends in "O." A beach umbrella, on the other hand, is called un ombrellone (a big umbrella).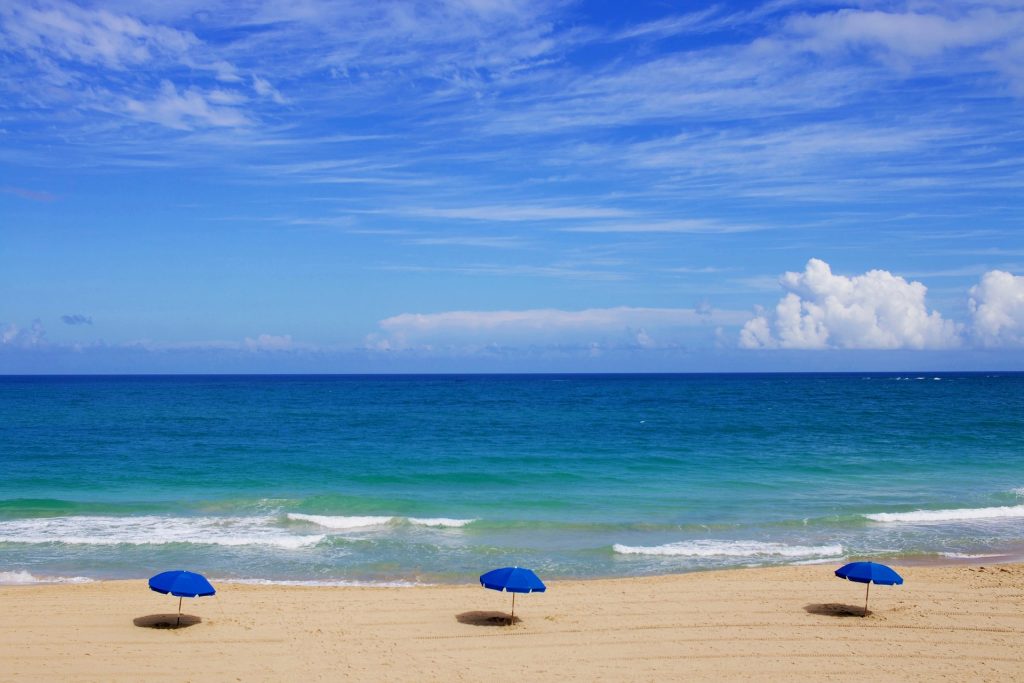 In cities, it's common to see umbrella vendors on street corners, as soon as rain threatens or comes suddenly. Many vendors will speak a little French or English, but it's good to know a little Italian, too!
Quanto costa un ombrello? (How much does an umbrella cost?)
Vorrei un ombrello, per favore. (I would like an umbrella, please.)
Un ombrello, per favore. (One umbrella, please.)
Un ombrello rosso/blu/verde, per favore. (A red/blue/green umbrella, please.)
Another accessory you might want to find is a windbreaker or rain jacket in a pouch. Italians use un K-way (a brand name), to indicate a foldable windbreaker or rain jacket. A traditional raincoat or trench coat is called un impermeabile. This means it's waterproof — impermeable to the elements. It's an adjective that has become a noun.
Talk about rain like an Italian.
Hanno messo acqua. (They [the weather report] say it's going to be rainy. ) It's common to talk about "water" sometimes, rather than rain. After all, you do get wet if you don't have un ombrello, impermeabile, or K-way.
Mi sono bagnato tutto/Mi sono bagnata tutto (I got all wet). Bagnare is the verb "to get wet" or to get something wet. When talking about ourselves, we use the reflexive form bagnarsi (to get wet). Yes, it is the same root as the noun bagno (bathroom, bath). This noun is also used for going for a swim at the beach, as you will see below.
How to talk about snow and the cold: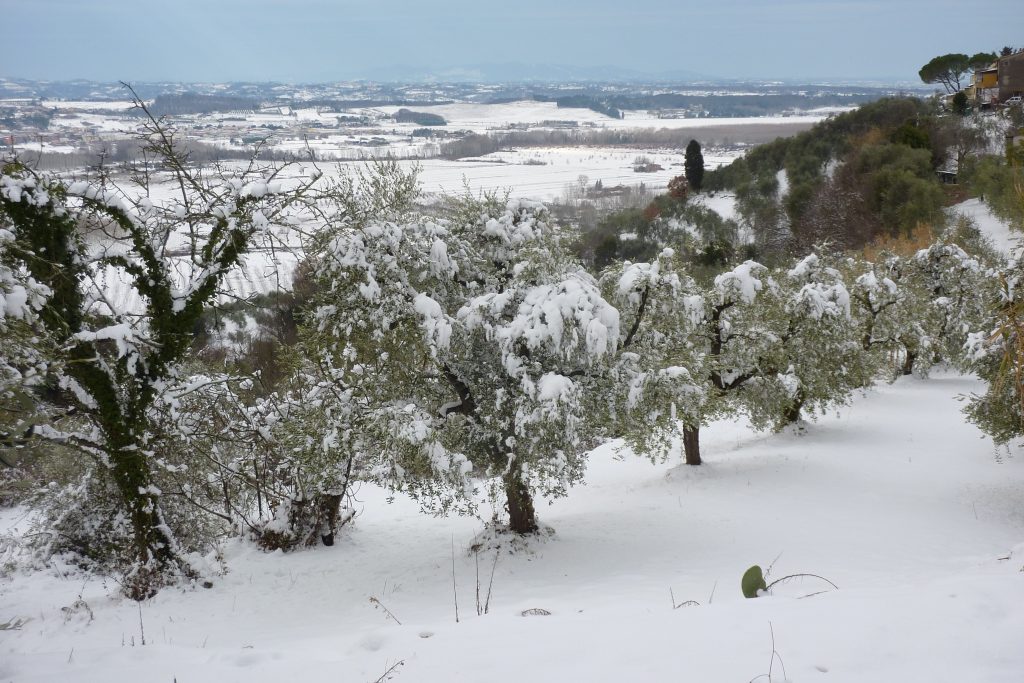 In many parts of Italy, it rarely snows and as a result, when it does, everyone panics, especially when olive trees are involved. Here are words and phrases to know.
Nevica. (It's snowing)
Sta nevicando! (It's snowing!)
Non nevica quasi mai! (It hardly ever snows!)
Si muore dal freddo! (We're dying of the cold — It's freezing!)
Fa freddo freddo. Fa freddissimo! (It's really cold!)
Quanta neve! (Look at all that snow!)
La nebbia.
If you travel to northern Italy in the cooler seasons, there may be some days when you might not see much of the panorama. This is because cities in the plains between Milan and the Adriatic coast, or between Milan and Venice, are subject to heavy fog. In the same vein, in other parts of Italy, there can be fog in the river valleys in the morning. You would certainly never know there was a town down there!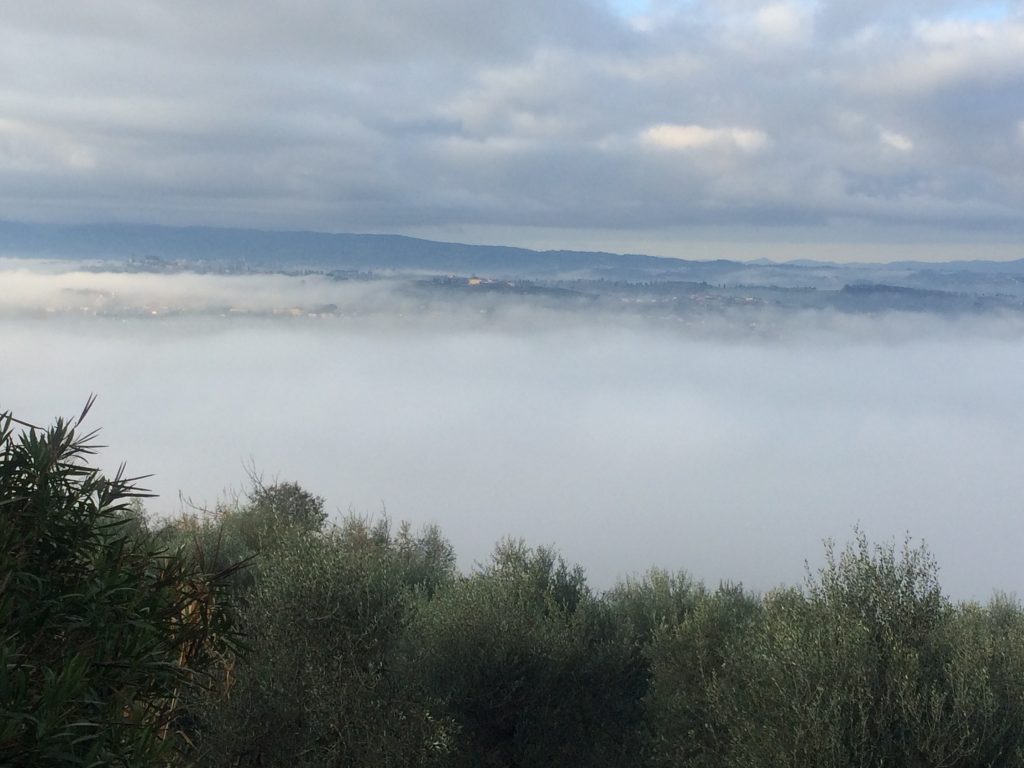 How to talk about the heat of summer like an Italian:
People talk about the weather to make conversation, and as a result, it's common to complain about any kind of weather. Above all, Italians like to complain about the summer heat. When it gets hot in Italy, it gets very hot!
In English, a common summer cliché is: It's not the heat, it's the humidity. Italians, too, hate the humidity-plus-heat that characterizes certain summer days. Here are some useful phrases for talking about the heat. And the solution is to go to the beach whenever possible.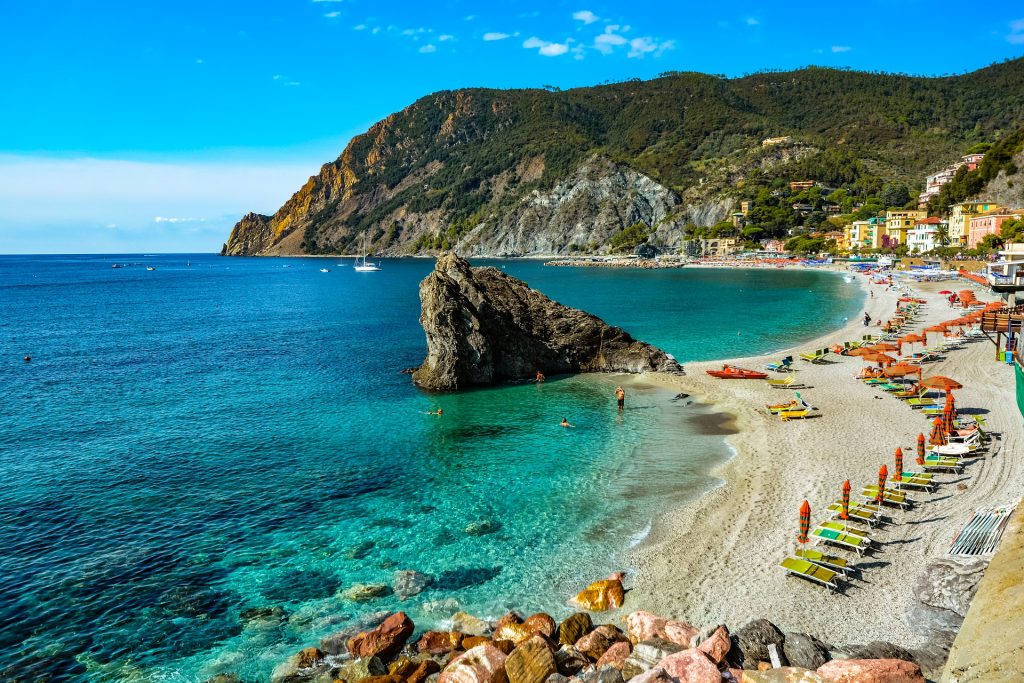 Che caldo! (What heat. How hot it is!)
Il sole picchia. (The sun is beating.)
Il sole bruccia. (The sun is burning.)
Tutti al mare (Everybody is going to the beach.
Il mare è mosso (The water is rough. The waves are high.)
In English, we often say we're going to the beach, whereas Italians go to the sea or the seaside: Vado al mare (I'm going to the beach.) After that, once you are there, you can do any number of things.
Vado in acqua. (I'm going in the water.)
Vado in spiaggia. (I'm going onto the sand.)
Andiamo a fare il bagno. (Let's go for a swim. We're going for a swim.)
Voglio prendere un po' di sole. (I'm want to get some sun. I want to lie in the sun.)
Mi metto un po' di crema. (I'm going to put on some sunblock.)
Learn more about talking like an Italian!
If you would like to learn more about how to talk about the weather as Italians do, and about many other things, too, check out our Yabla language learning platform.
Native speakers
Discover a new world through the native Italian spoken in the videos. Subjects range from music, daily life, documentaries, movies, shows, to lessons, and much more. Are you ready to start out on your language-learning journey with Yabla?
Interactive Subtitles:
By switching the dual subtitles on and off while viewing a Yabla video, you can really make them work for you. In other words, sometimes you need to understand what's happening, so you want to see captions in your own language. However, there will be times when you want to test your limits, to have fun trying to understand the Italian, with no safety net. Still other times, you will want to work on your spelling, and in this case, following along with the original language subtitles will be an invaluable tool. Don't forget to hit pause and repeat what you hear, whenever possible!
Exercises:
With each Yabla video, there are exercises to help reinforce your understanding. Accordingly, if you take the time to do the vocabulary reviews, the listening exercises, and above all, the patented dictation exercise called Scribe, you will be on your way to talking about many things like an Italian.
Here's a quick Scribe tutorial:
Here's a sample video for trying out Scribe.
Learn at your own pace:
Yabla offers you the possibility of learning at your own pace, through videos pertaining to your interests. Choose to expand your horizons by learning one the most beautiful and romantic languages in the world.