L'imbarazzo della scelta
There's a great Italian expression to describe the vast choice of places to visit in Italy: l'imbarazzo della scelta. We sometimes say in English, "an embarrassment of riches" or "a wealth of choices," however, the image of "the embarrassment of having to choose," like a child in a candy store, is a fun image. There are great places to visit all over, but in order to determine the best places to visit in Italy, ask youself, "What do I like to do?" "How much time I have? "How do I plan to travel?"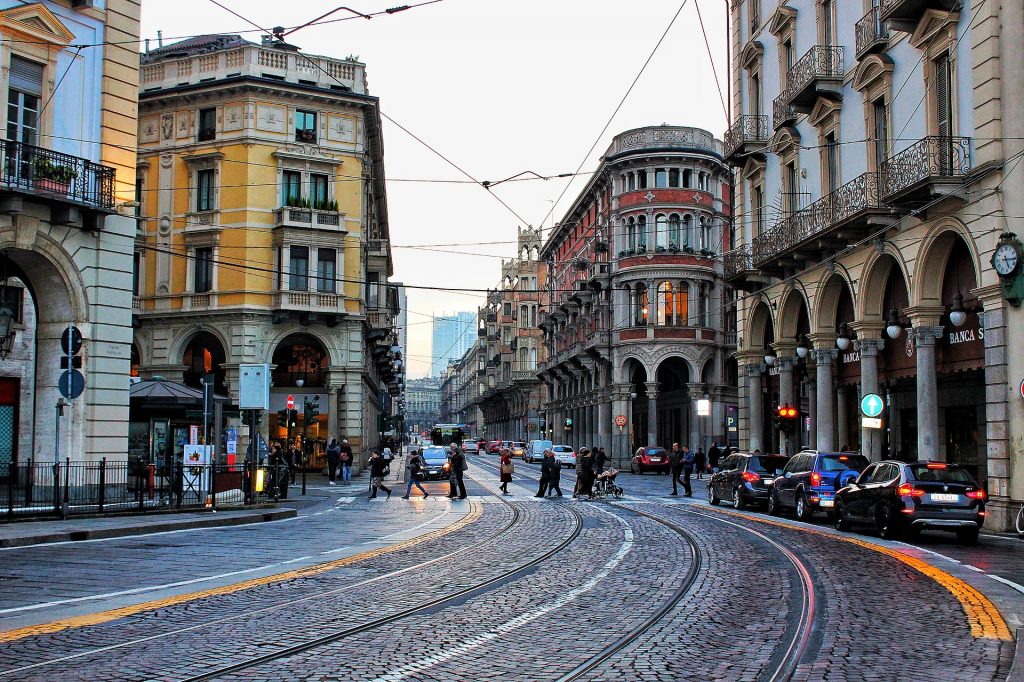 La grande città (the big city):
Traveling by plane and train? If you are interested in art, monuments, architecture, and people-watching, then visiting a big city may be for you. Rome, Milan, Florence, Venice, Turin, and Naples (among others) are must-see cities, and certainly, there is no lack of information about these great choices. In addition, all of these cities have airports and train stations, so getting there without a car is totally doable.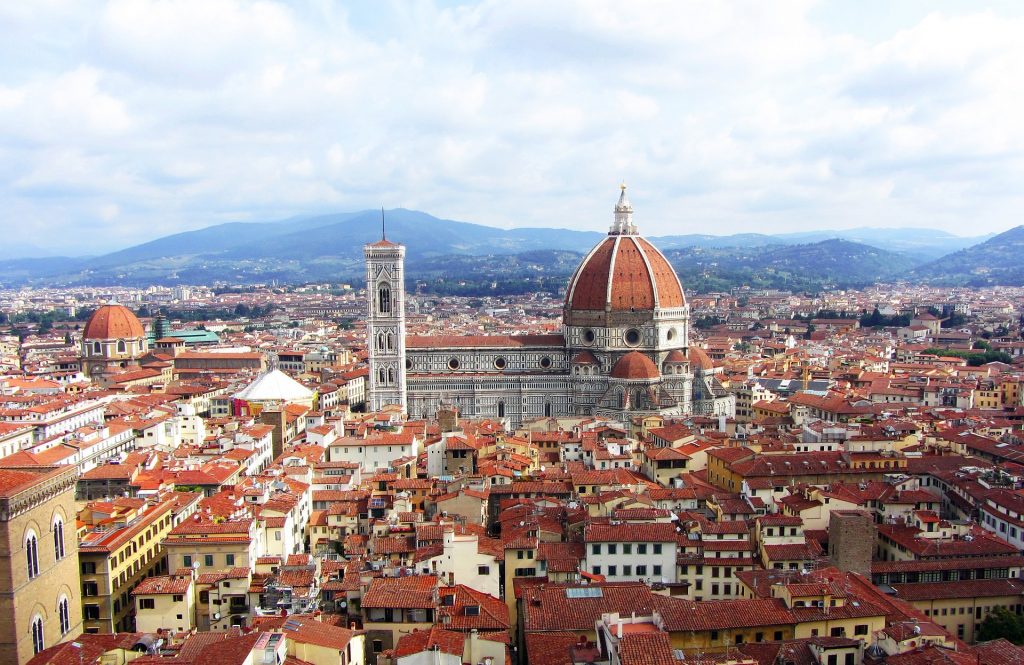 Once in the city, you will likely be walking a lot. Therefore pack wisely with comfortable shoes and minimal baggage to carry.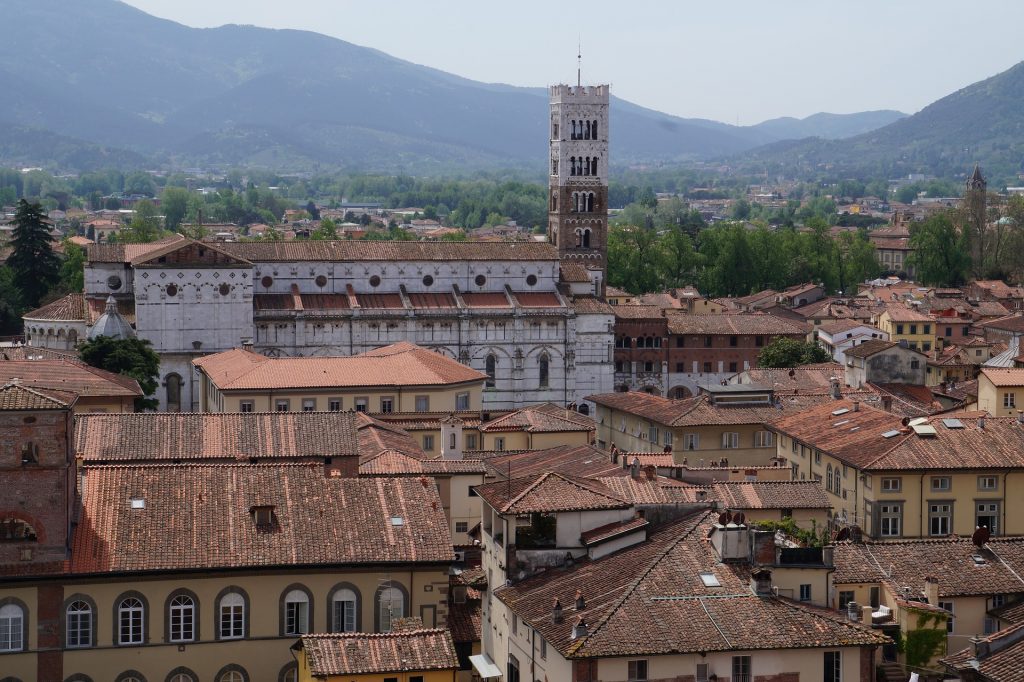 Smaller cities: Worth a stop!
All you need is time, and in some cases, a car. Siena, Lucca, Verona, Genoa, Como, Matera, Palermo, Volterra, and many others are all worth visits of at least a day. L'imbarazzo della scelta!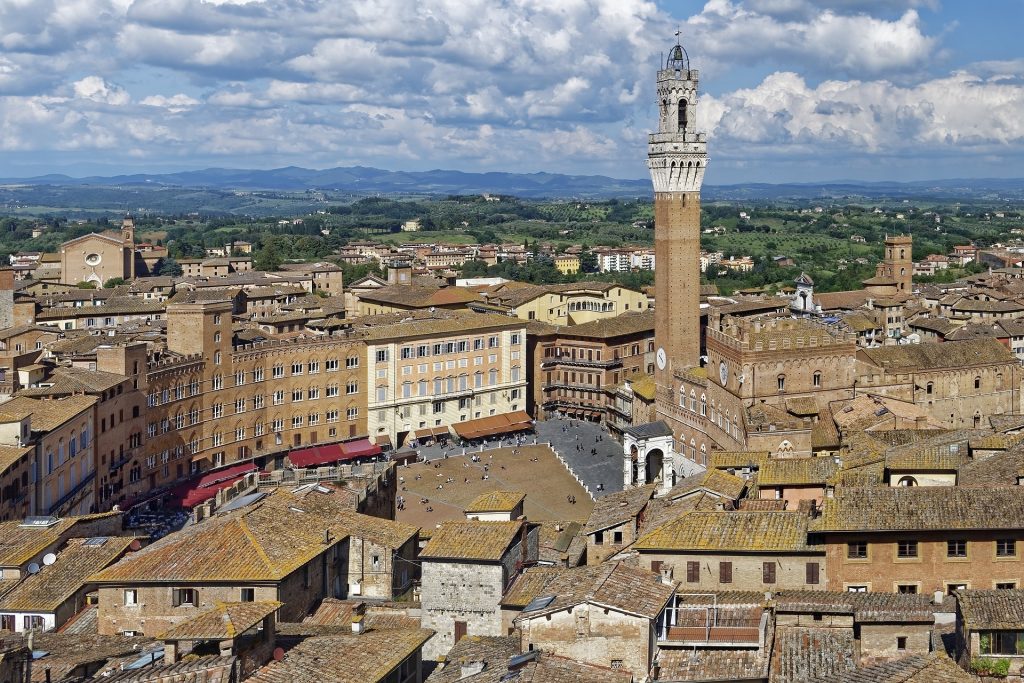 So many of these smaller cities are full of history. Siena, for example has some 14th-century frescoes representing good and bad government right in the municipal building.
But if you don't have time or money for museums, just walking around these smaller cities is a treat.
Il mare (the seaside):
Italy is a peninsula so it's surrounded on three sides by water and, as a result, here, too, there's l'imbarazzo della scelta. If you plan to go to Italy in the summer, going to the beach will be an obvious choice. All the same, many seaside spots are nice all year round. The Adriatic coast has fun spots like Rimini and the populated beaches down that coast.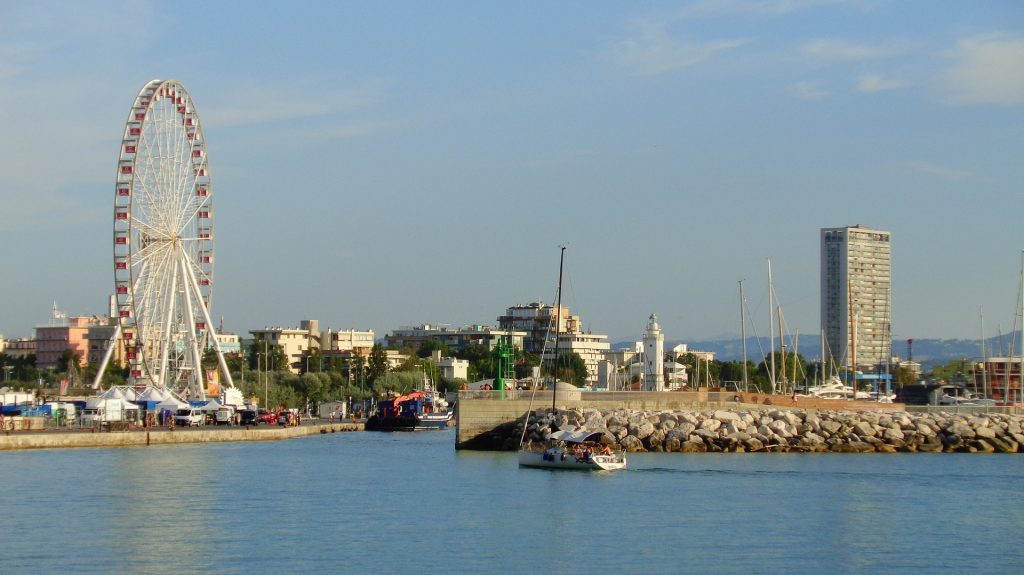 The Tyrrhenian Sea has Viareggio and Tirrenia, also quite populated. You'll find private beaches with all the services you can imagine.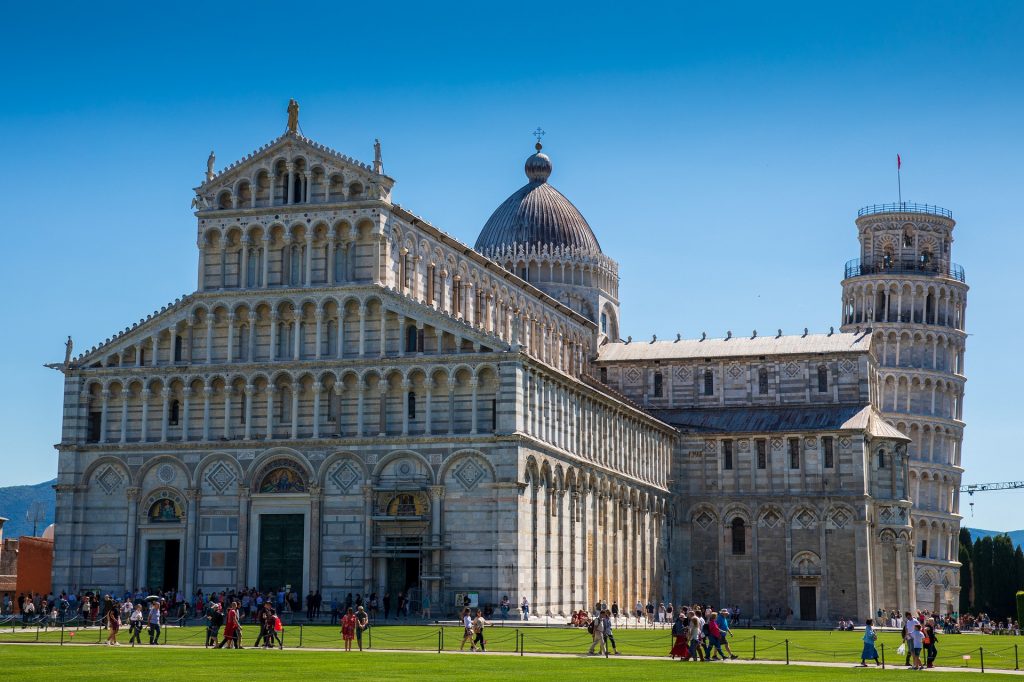 Natural and Man-made Beauty
If you are more interested in natural and architectural beauty, after a trip to Pisa, hop on a train and head up the Ligurian coast towards Genoa, and stop in Cinque Terre, a group of 5 towns on the water, and one (or rather 5) of the absolute best places to visit in Italy!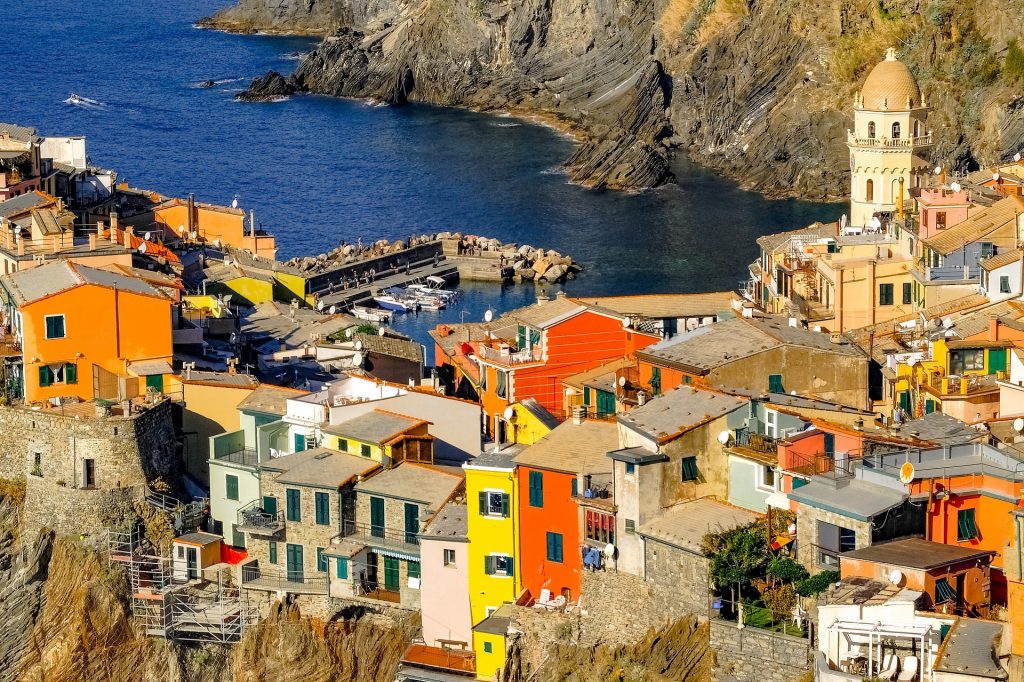 These 5 towns are connected by train, so it's a great choice if you are traveling car-less. Hike the trails between the town (with gorgeous views of the sea and the coast), take the train, or hop on a boat. Get a hotel or affittacamere (bed and breakfast) in one of the towns, relax in the sun, have a swim and a nice seafood dinner, and enjoy it.
Heading south from Pisa and Livorno, there are fewer overpopulated spots. You'll find sand beaches, pebble beaches, nudist beaches, beaches where you can take your dog… yes, l'imbarazzo della scelta.
If you fly into Rome or Naples and have a car, a beautiful spot is the Amalfi coast, with breathtaking views of the sea, and winding clifftop roads to have fun driving along.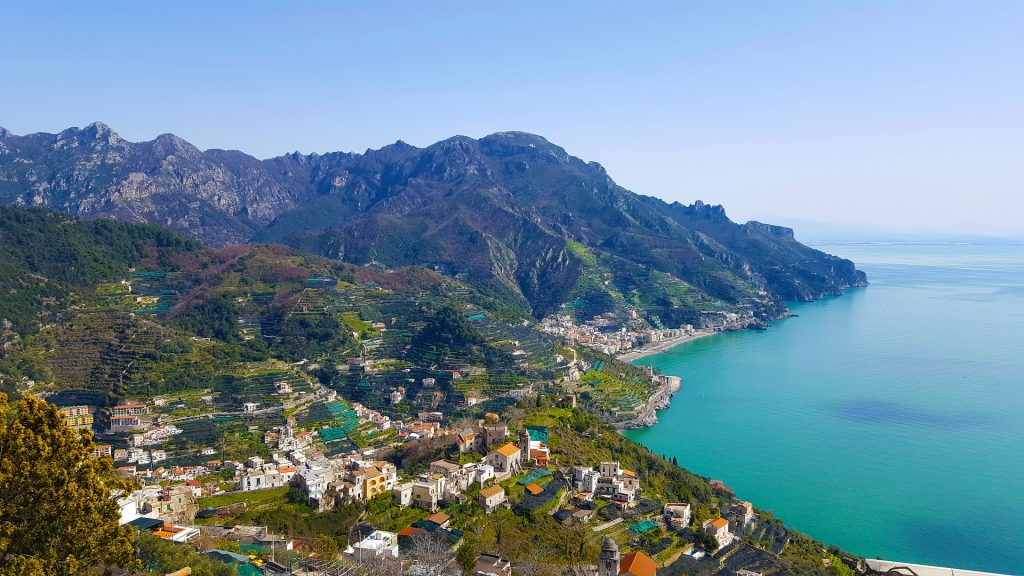 Keep in mind that the worst time to go to the beach in Italy is during the first half of August, and on Sundays.
Many beaches are privately owned and provide services like beach umbrellas, cots, showers, restaurants, and more. Others have free access, and you can do as you like, but there may not be any lifeguards. In general, Italians go to the beach socially, and like the comfort of showers, bars, and changing rooms.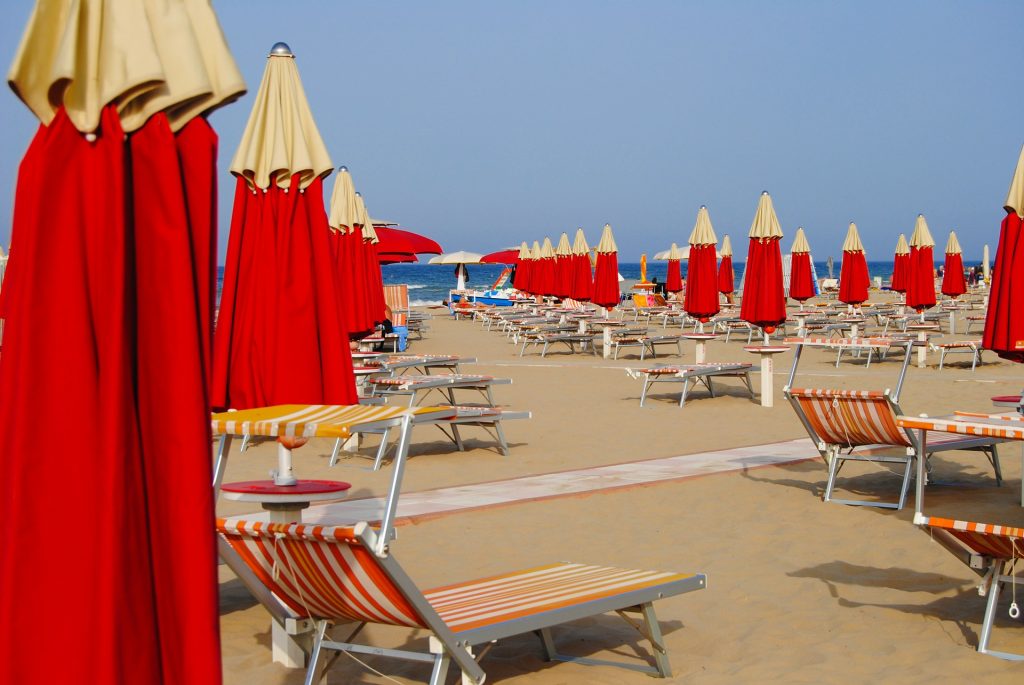 Cycling: a great way to see many of the best places to visit in Italy
Cycling is extremely popular in Italy. More and more cities offer bike rental, and there are more and more specialized travel agencies cropping up for cycling tours. One of the best spots for cycling on and off road is Tuscany. Its switchback climbs, breathtaking descents, and rolling hills offer a great way to see the region. Popular destinations are San Gimignano,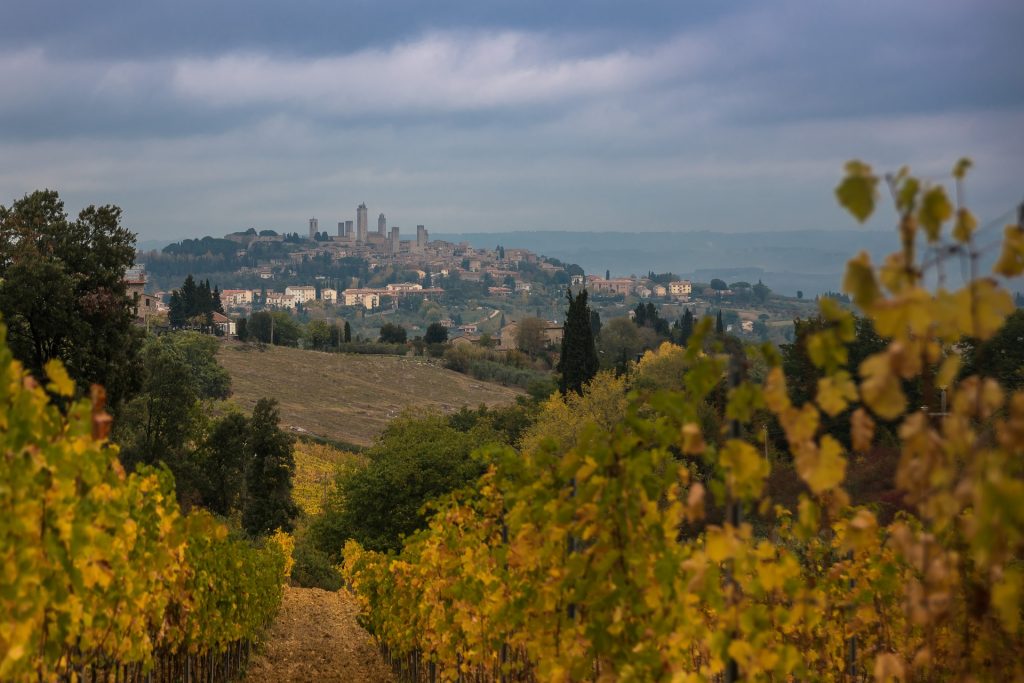 Volterra, Montalcino, Siena, Pienza, Assisi,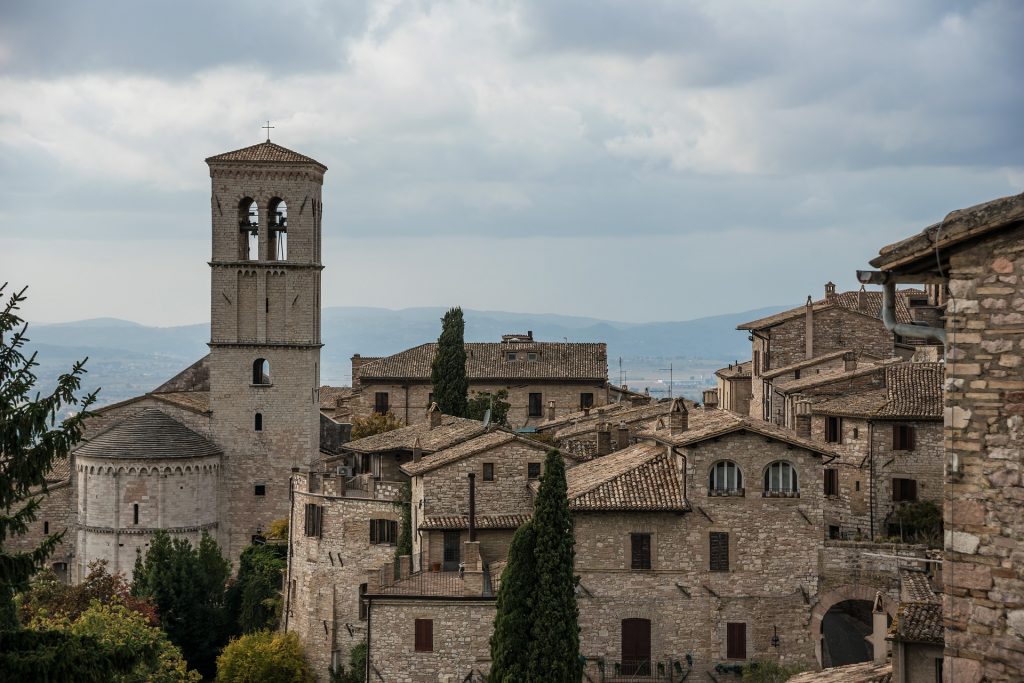 and Gaiole in Chianti, home of the famous bike race, l'Eroica, that takes place every fall in this top area for Chianti wine production.
The Eroica cycling route has become an official itinerary, with signposts along the way. In other words, you don't need to do the race to follow the itinerary. Most regional trains are bike-friendly, and hence, you can do a bit of both train travel and cycling, and make the most of your time.
Walking
Most people have heard of the pilgrimage route to Santiago in Spain, but not everyone has heard of the via Francigena, the ancient pilgrimage route between France and Rome. Parts of this trail still exist, and are a great way to see Italy if what you like to do is walk. The via Francigena takes you through the medieval cities that at one time hosted the pilgrims, giving them food and lodging on their way.
Get a Head Start
If you are planning a trip to Italy, why not get a head start by watching some real-life videos tailored to hearing native speakers talking on all sorts of topics. Upon arrival in Italy, you will already feel part of things by recognising words and phrases you've heard in the videos. Choose a subject and a level that's appropriate, and dive in. Every video comes with optional, dual language subtitles, a pop-up dictionary and flash card sets for words you click on, as well as exercises to really help reinforce your comprehension. In addition, there are countless (written) lessons about Italian grammar, vocabulary, and Italian culture, available free to subscribers and non-subscribers.
Cosa aspetti? What are you waiting for?