It is common knowledge that immersion is the best way to learn a new language. However, most of us don't have the time to spend every day in a German class, or for a lengthy stay abroad. Luckily, there are many tools for learning German online at your own pace, and some of them specialize in immersive techniques.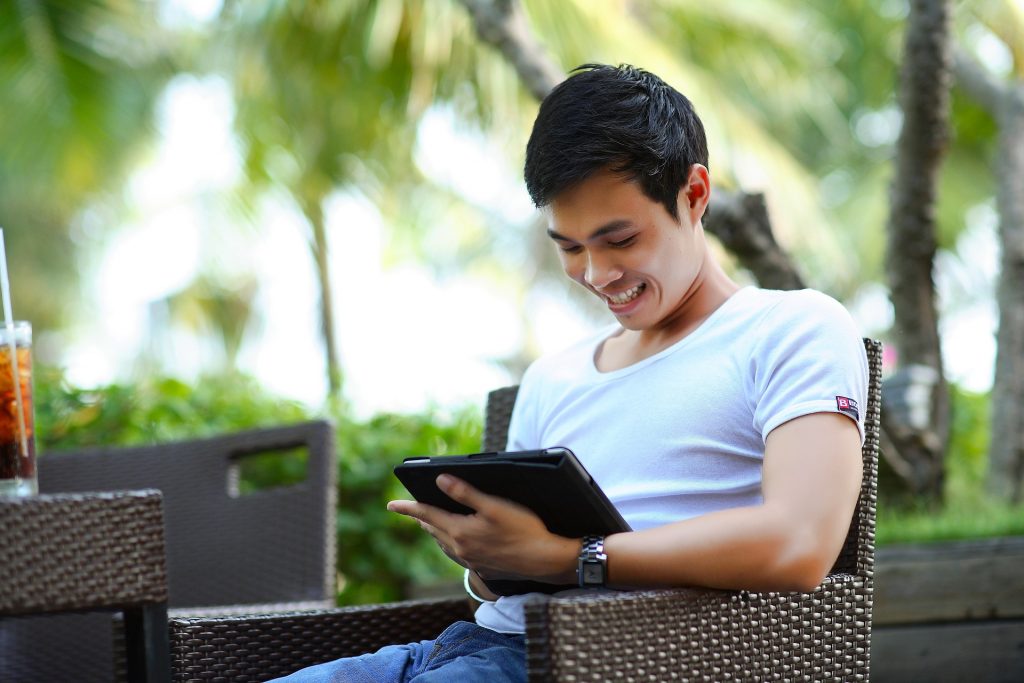 1. Yabla: learning German with videos
Yabla German offers a radically immersive approach. On Yabla, you will find a wide range of video content currently circulating in German-speaking countries. From television series to travel vlogs, all of the videos feature German native speakers. This means that you will hear the language as it is actually spoken in real life – not just simplified dialogue or written text. Therefore, you will gain insight into German culture and life in German-speaking countries.
Each video has captions in German as well as the translation language you have chosen. You have full control over the playback of the video, and can go as slowly or quickly as you want. Vocabulary cards, comprehension questions, and Yabla's patented Scribe game help you learn as you watch!
The best part is you can learn German by watching videos that interest you. Are you interested in news and politics? Watch news reports or interviews with politicians. Are you into music? Check out a wide selection of music videos, featuring everything from traditional German schlager music to hits from Berlin's hip-hop stars.
There are also, of course, many lessons focusing on German grammar and vocabulary as well. It is this mixture of essentials and real-life content that makes Yabla a great resource for learning German online, and it starts at $8.33/month.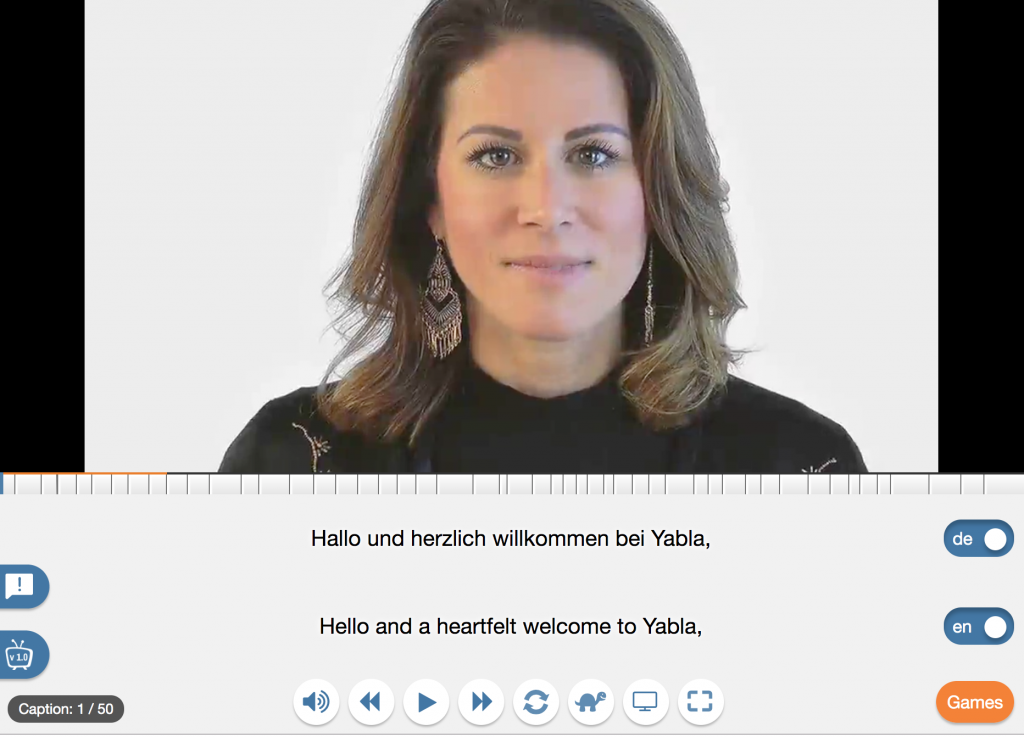 2. Babbel learning app
Babbel is a platform that offers online exercises ranging from basic grammar to business German. Starting at $6.95/month, Babbel is a good value and gives you a lot of flexibility, though it concentrates on texts and pictures instead of videos. One nice touch is that a refresher course is available for those who want to brush up on their skills. You can also browse by topic: for example, clothing, vacation, or health.

3. DeutschAkademie
DeutschAkademie is another online tool for learning German. It is free and offers hundreds of fill-in-the-blank exercises that you can sort by level or by grammar topic. This is great if you want extra practice with something specific, for example, the genitive case or the declension of adjectives. DeutschAkademie also offers an audio course that can help you make the most of your daily commute.
4. Goethe Institut
The Goethe Institut is known for offering German language classes all over the world. Their online classes look at real-life situations and involve audio and video content as well as written exercises. These online classes from Goethe Institut are more expensive than a lot of other German classes, but you have access to a private tutor, which is a great resource. Whether you are hoping to study in Germany, interested in traveling in German-speaking countries, or dealing with German-speaking business associates, you will be able to develop the necessary language skills here.
5. Deutsche Welle
Deutsche Welle offers free online lessons starting at level A1 up to level C. They also offer a placement test on the website so that you can determine which level is best for you. At the beginner to intermediate level, there are many different programs that work on building vocabulary and listening skills. For advanced students, there are daily news reports that you can watch both in the original speed and slowed down.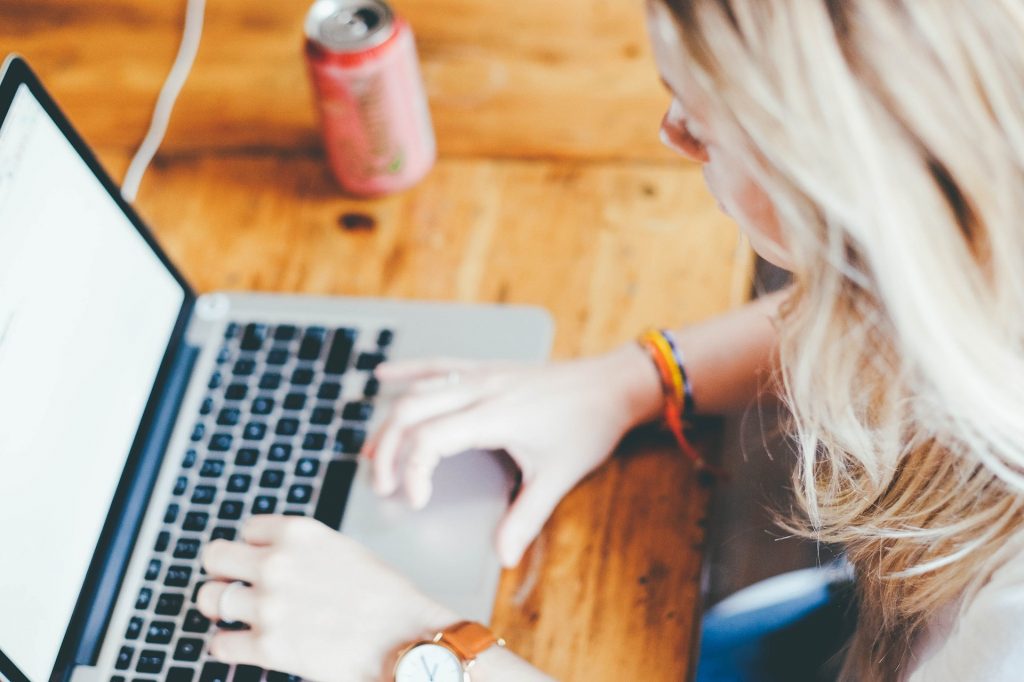 6. Duolingo: popular for people on the go
Duolingo is popular because it's free and because the lessons are short and designed for use on a smartphone – which makes it a great choice for people on the go. You can eliminate the ads by opting for the premium/paid version. It is based on the written language and the lessons are designed as games, which can be a great motivation for many learners.
7. MosaLingua
MosaLingua is a paid service, but you get a 15-day free trial to see if it's the right fit for you. There's a smartphone app as well as a web version that offers more flexibility for personalization. The focus is on useful words and phrases to get you speaking. Flash cards, memorization techniques, and language aptitude certificates are also available. Prices start at $4.99/month with added tax in countries outside the U.S.
8. WordReference: a great tool for learning German
If you want to learn German online, a go-to dictionary is essential. For this reason, WordReference is fantastic for going back and forth between English and German. You can just keep it open in your browser for whenever you need a definition. The site also offers user forums where language learners can post questions and exchange tips. The translations are thorough and extensive and there are conjugation charts for verbs as well.
What are your needs in learning German?
If you're simply looking for some quick exposure to German vocabulary and phrases, then Duolingo, MosaLingua, or Babbel could work for you. If you want to learn German online as part of a highly immersive language-learning experience, then Yabla could very well be the best option.
Decide for yourself:
How do you want to go about learning German, the most spoken language in the European Union?