The right intermediate Spanish lessons can be hard to find.
Many online tools can provide newbies with the first, elementary instruction in a new language.
The trick is moving beyond advanced beginner — to intermediate and beyond.
That's where Yabla can help — with a huge array of authentic Spanish videos, and skill-building games that are fun and entertaining as well as super effective.
Sign up for Yabla free for 15 days and you'll have the chance to play games like these, below.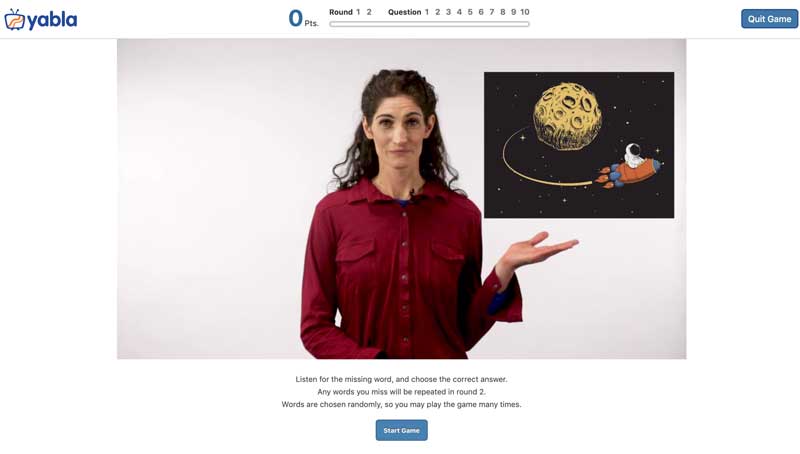 1. Multiple Choice: Intermediate Spanish Lessons
The first one is exactly what it sounds like. Listen to a spoken text in Spanish, and select the word you've just heard. Even for total newbies, this is an excellent way to get your ear accustomed to the sound of Spanish, as spoken by native speakers. Yabla has thousands of videos — from news reports and mini-documentaries to original, instructional videos created uniquely for Yabla. This huge library means that you can grow with Yabla as your listening skills improve.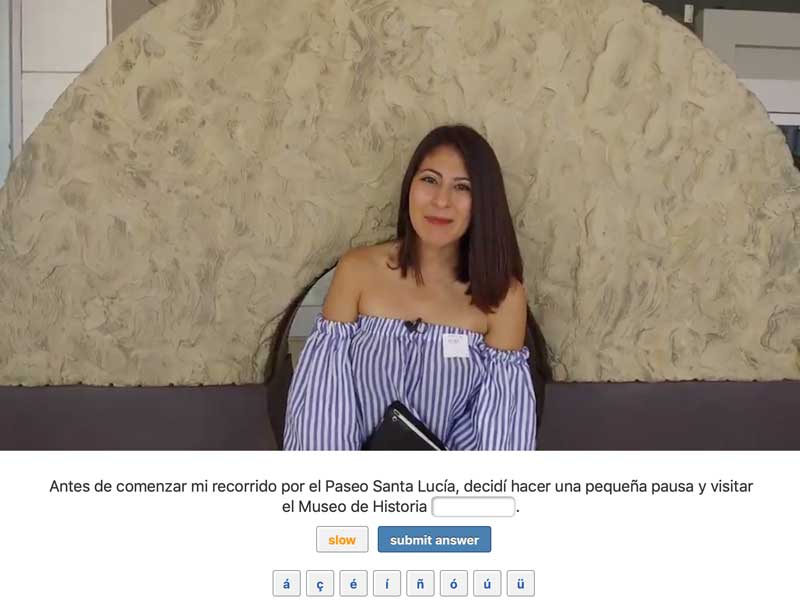 Fill in the Blank is just what it sounds like: Listen to a text in Spanish, and then fill in the missing word, or words. Along the way you'll learn about interesting things happening in the Spanish-speaking world — like with this video, a tour of the Museo de Historia Mexicana in Monterrey, Mexico. You can try it out here!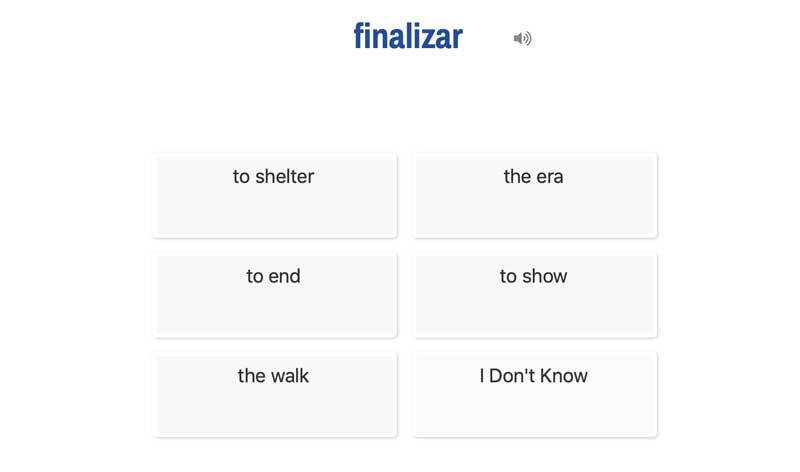 The Vocabulary Review game makes sure that you understand everything you're hearing. First you're tested on translating the word from Spanish to English — then with the slightly more difficult task of going from English to Spanish. Here, you're being tested on the translation of the word finalizar. Want to see how well you'd do? Go here.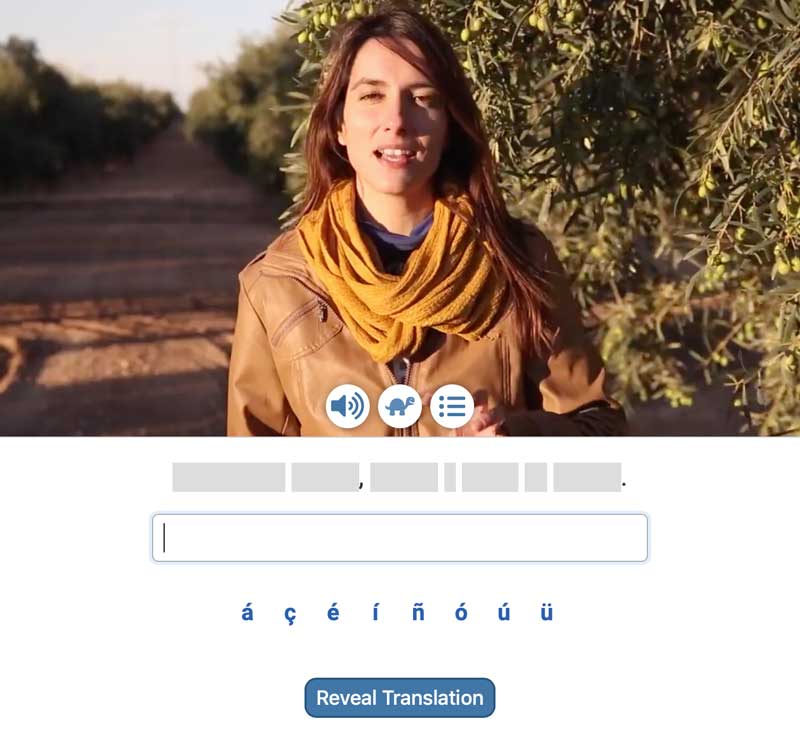 Scribe is Yabla's award-winning, patented tool for improving oral comprehension. Listen to one of our videos — and then type out exactly what you hear. You'll need to get everything correct — accents included — to move on, but Yabla can provide a couple hints if you get stuck. There's truly no faster, more effective way to improve your listening abilities than with Scribe. Taking dictation has never been so fun, or educational. Want to see how you'd do with a free sample video? Try one of our intermediate Spanish lessons — like this one. Or learn more about how Scribe works here.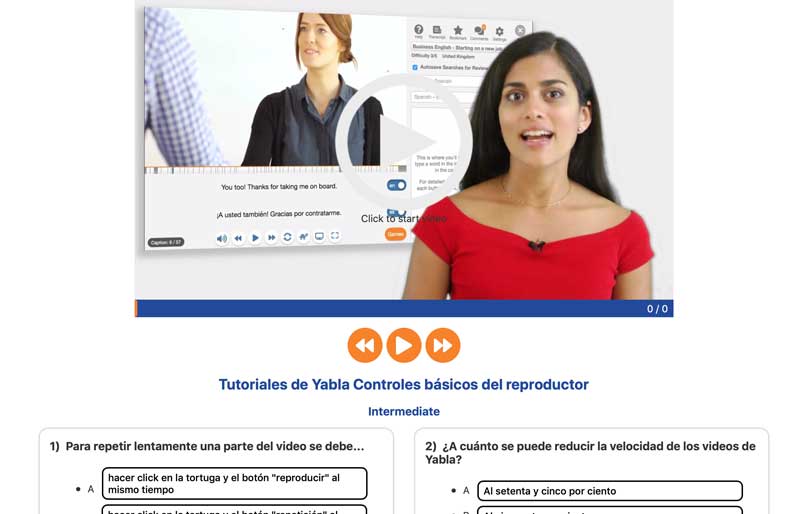 Comprehension tests exactly what you'd think: how well you understood the video you just watched. Listen to a brief segment of the video, then answer a few questions based on what you heard. This game ensures that you're not just "hearing sounds" but actually fully understanding the spoken texts — it's excellent practice for conversing with Spanish speakers, or simply listening to Spanish-language podcasts, vlogs, and movies.
Yabla is a super-fun, super-effective way to go farther, faster, as you master Spanish. Try it now for 15 days free!
Photo by Alex Motoc.